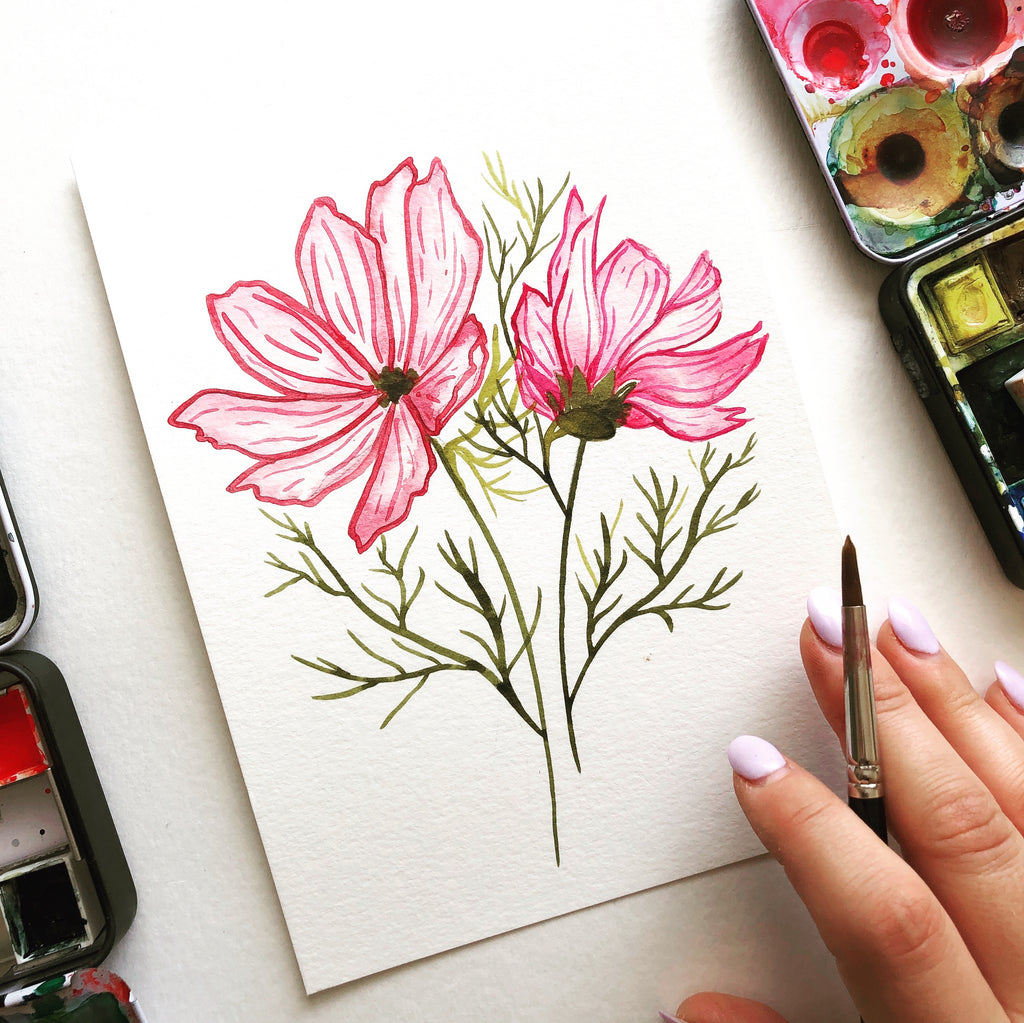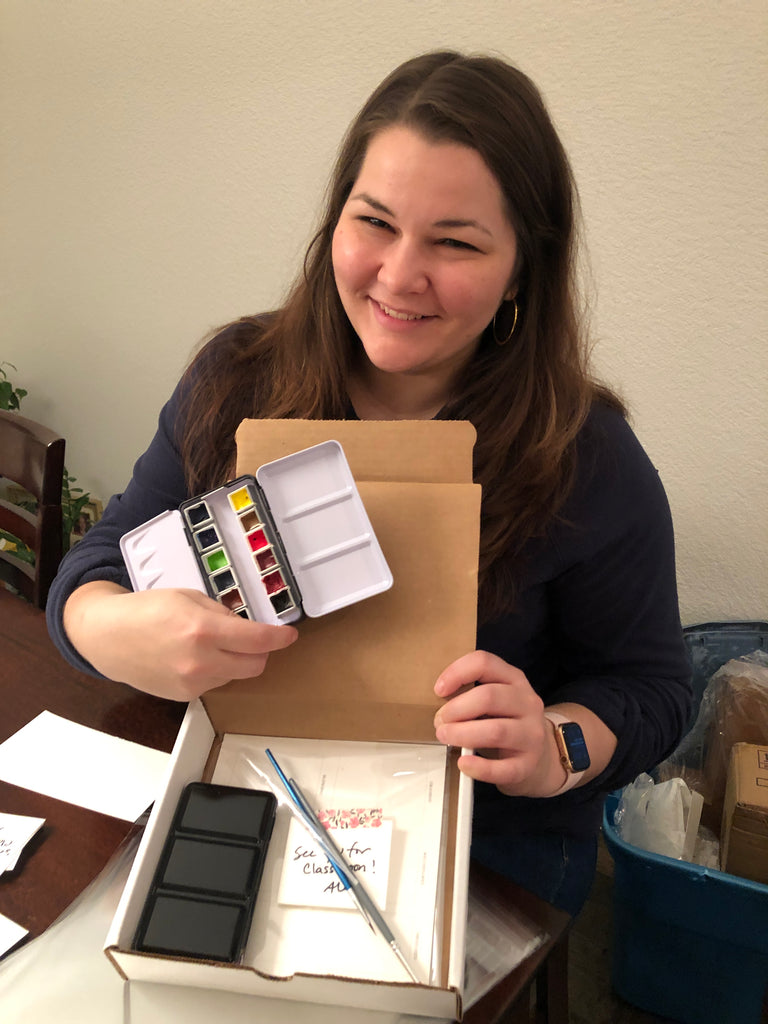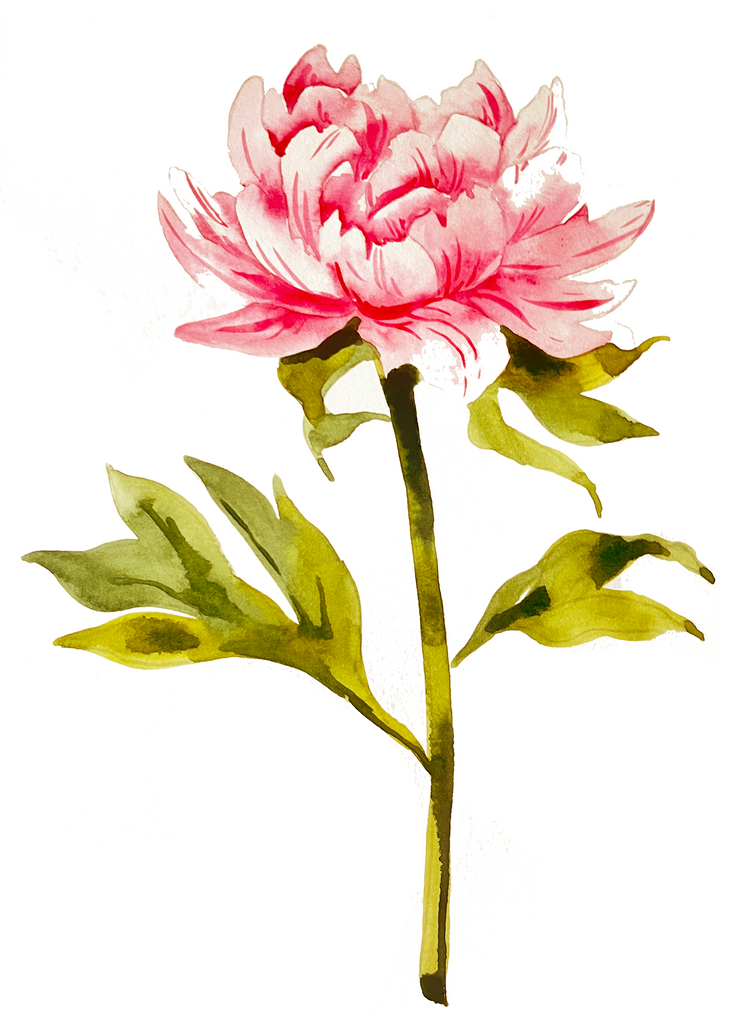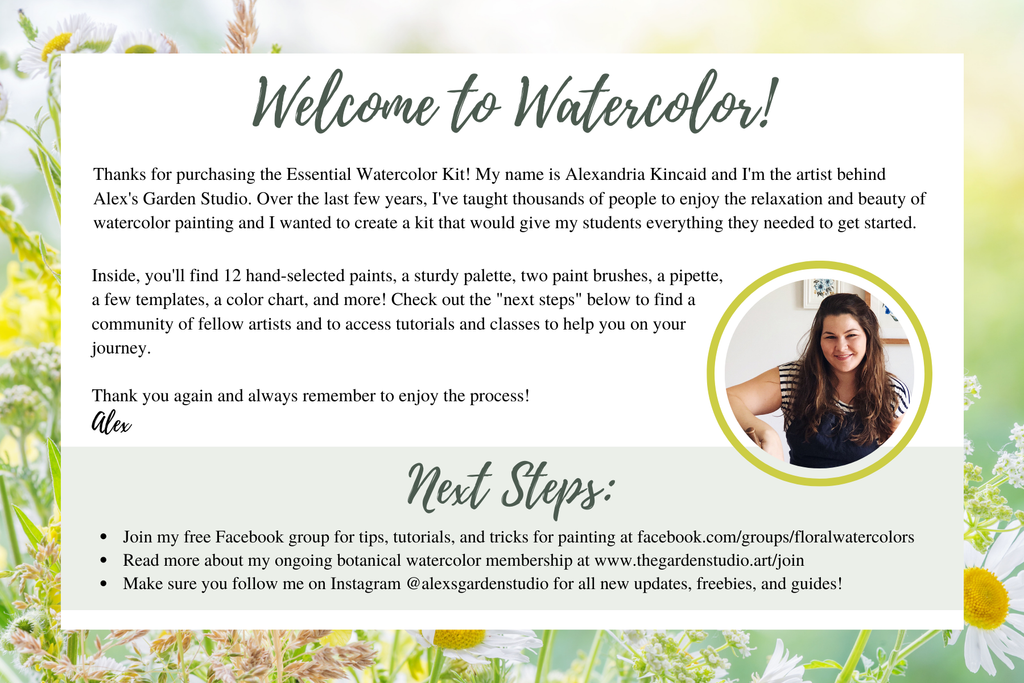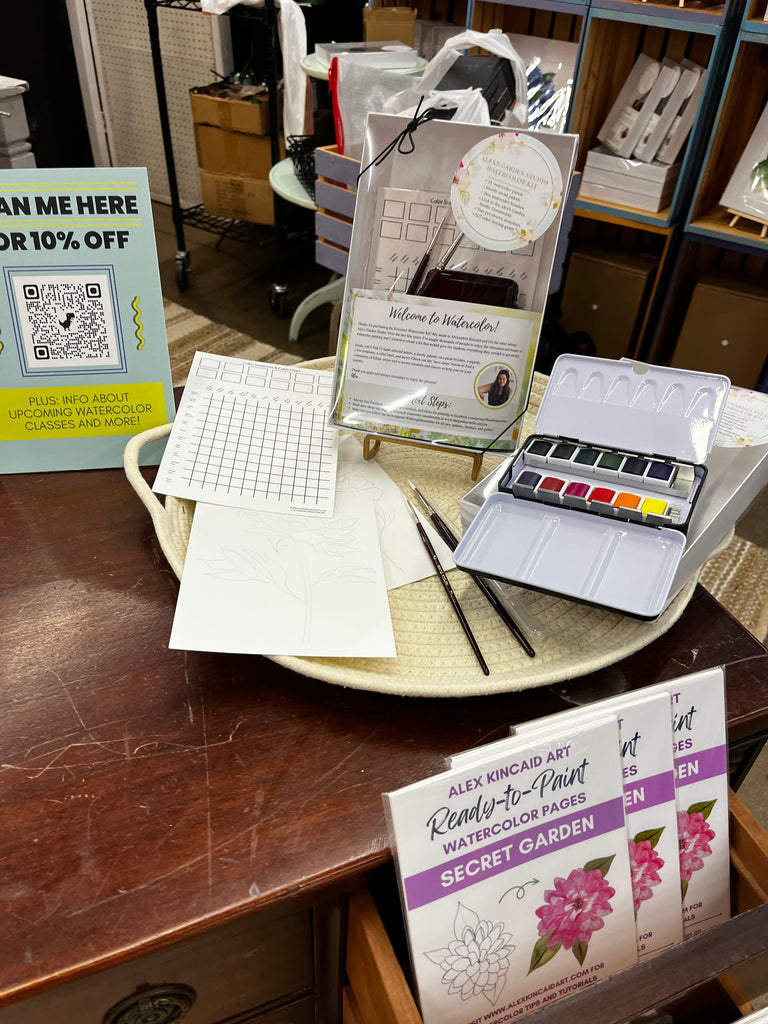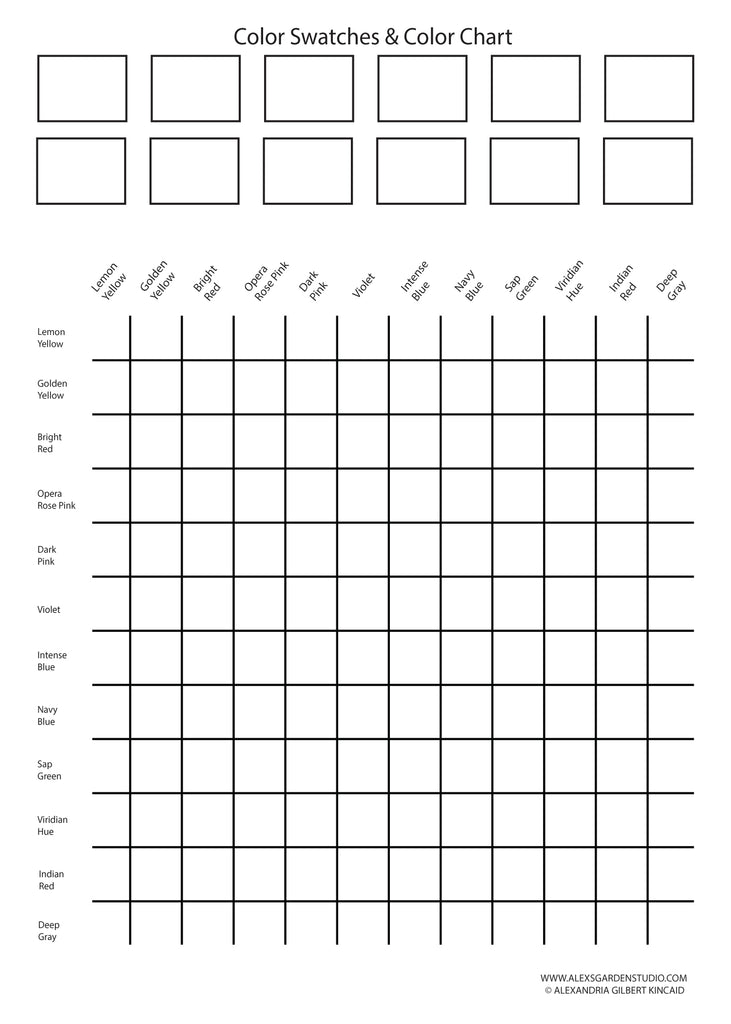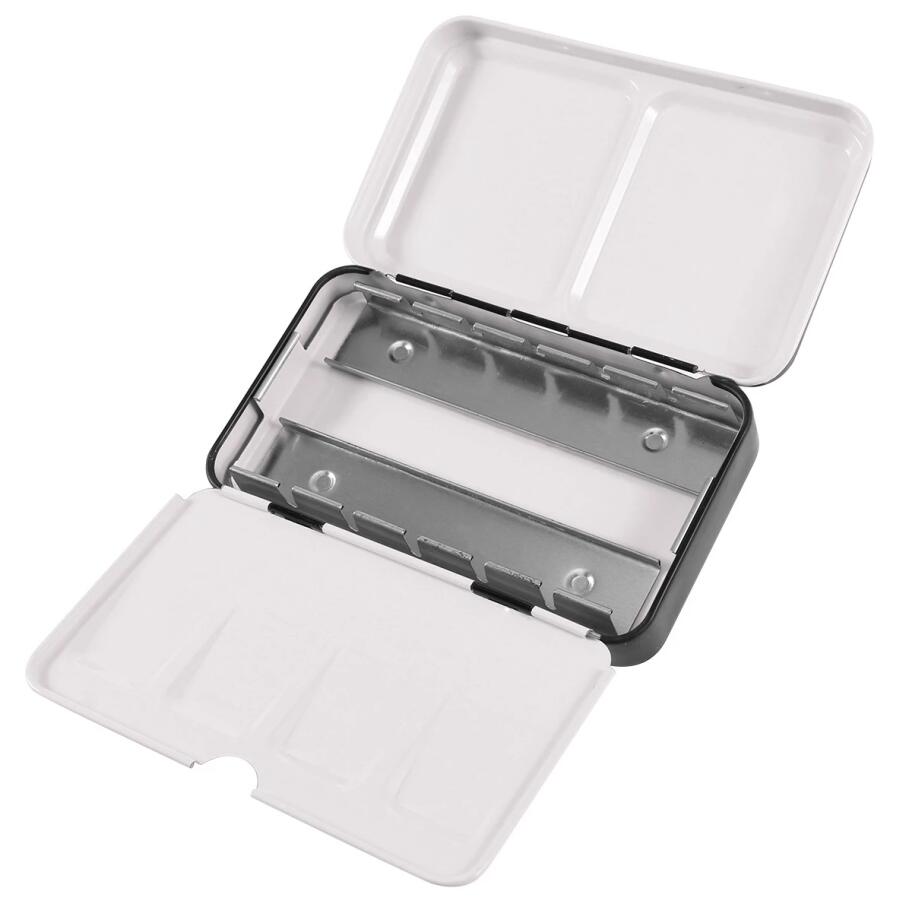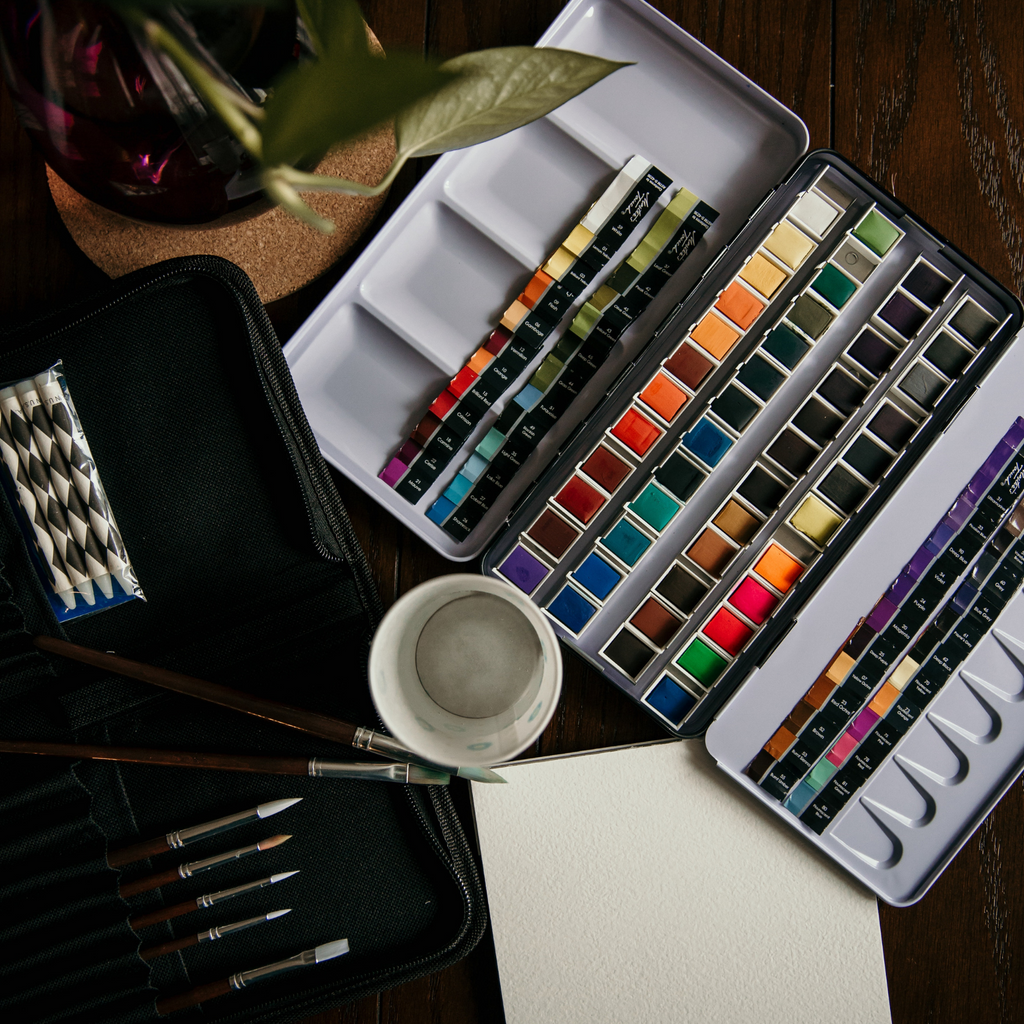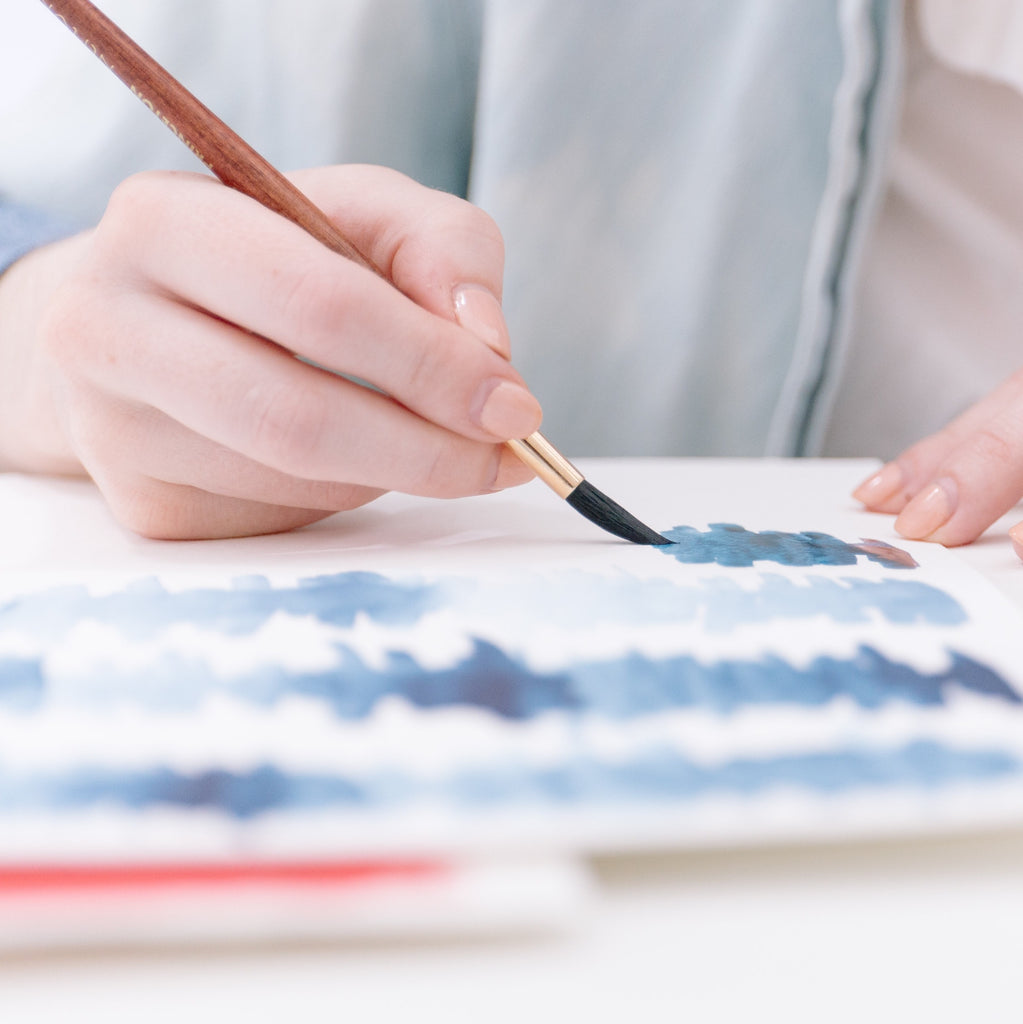 Essential Watercolor Painting Kit
Essential Watercolor Painting Kit


What is included in the Watercolor Painting Kit? 
(I'm so glad you asked!)
A sturdy metal watercolor palette that holds 12 half-pans or 6 full-pans of watercolor paint. There is ample space to mix your colors in the mixing wells, and the pans are removable if you'd like to exchange colors at any point. A metal ring on the bottom of the palette lets you hold it sturdily in one hand while painting.
12 hand-picked watercolor paints for you! Including Lemon Yellow, Gamboge, Cadmium Red, Rose, Violet, Ultramarine Blue, Hookers Green, Burnt Sienna, Payne's Grey, and more. I picked these 12 colors for their vibrance, beauty, and versatility (you can mix ANY color with these little powerhouses!). Convenience is also a factor—yes, you CAN mix your own greens, but sometimes you just want to go for the green already in the palette! These are student-grade watercolor paints. 
A medium round brush and a small detail brush perfect for just getting started with watercolors so you can make larger strokes and also practice details.
Two hand-drawn floral templates for you to practice on. 
A color mixing chart so that you can see the full range of colors and practice mixing new ones!
As always, if you have any questions please drop me a line at alex@alexsgardenstudio.com or reach out to me on my Facebook page here.