Wedding Bouquet Paintings
Wedding Bouquet Paintings
© Jenelle Kappe Photography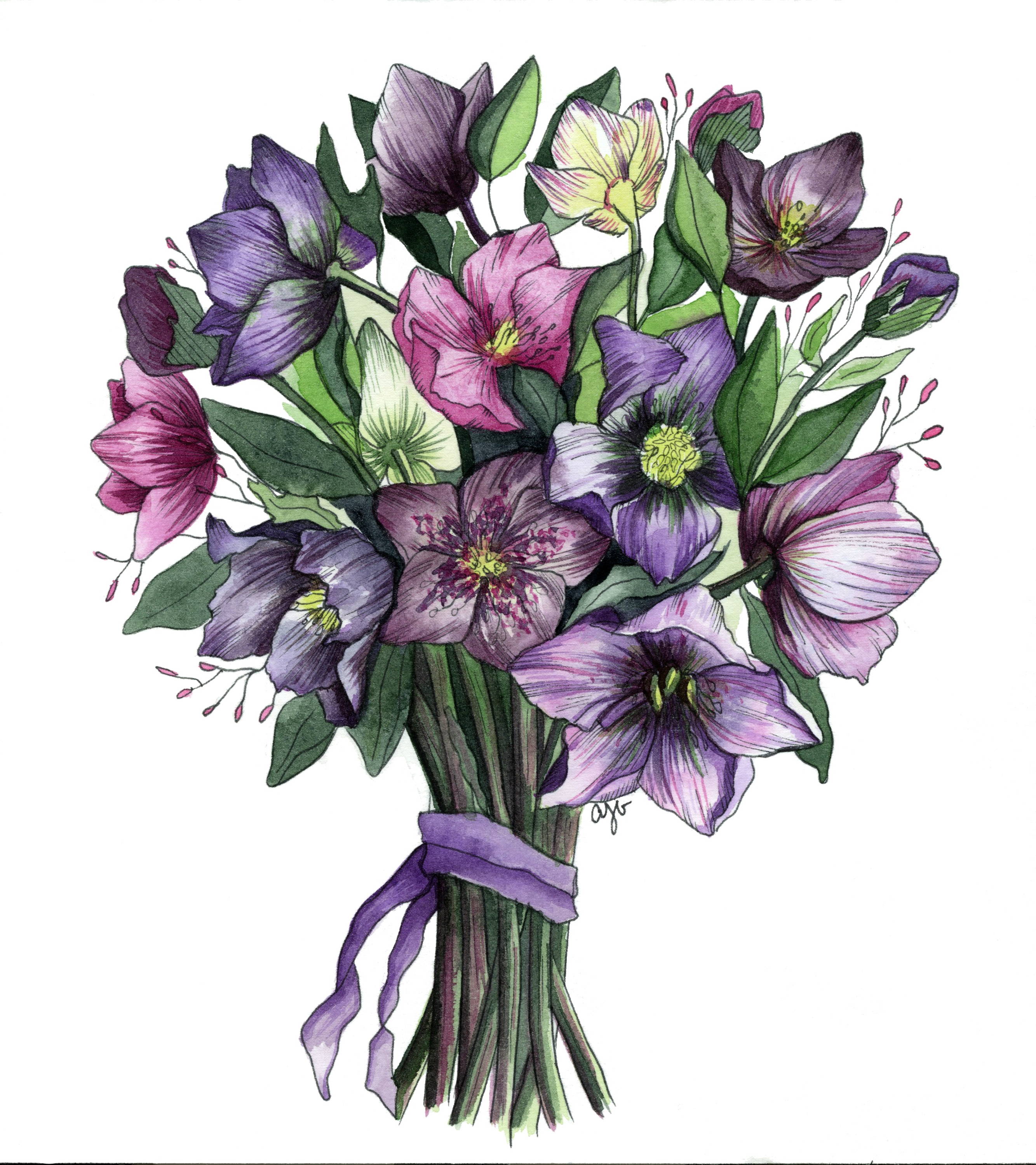 You put so much thought and time into having the perfect flowers for your wedding day…don't you wish they could last forever? 
A custom bouquet painting ensures that the memory and beauty of your wedding florals live on long after the flowers have faded.
These gorgeous paintings are a wonderful way to commemorate one of the most important days of your life or to give a thoughtful keepsake to a wife, daughter, or loved one. Custom watercolor artwork can also be used as artistic elements on your invitation and stationery suite.
Available in a wide variety of sizes and prices, wedding commissions typically take 3-6 weeks to complete, but please let me know if you need your bouquet painting by a certain date and I'll do everything I can to accommodate you. You can also pre-order your commissioned bouquet in advance of the wedding.

Please scroll down for more info on how the commissioning process works and to see the price list, to get in touch, or to read about commissioning watercolor artwork for your stationery suite. 
- Alex
So...how does the process work? 
Step 1: Choose which style you prefer. Something more whimsical and loose, or something more detailed and realistic? 
Step 2: Choose the size you'd like to commission. My recommendation is to start at 12x16 as it is an eye-catching piece, but for a substantial painting that would go over a headboard, sofa, mantel etc. I'd recommend one of the larger sizes. 
Step 3: Send me photos! I work from photographs, so distance doesn't matter! The more photos, angles, and details you send me, the better and truer-to-life your painting will be.
Step 4: I share some sketches and ideas with you, and when we're both happy with the artistic direction, I start painting! Typically, please allow 4-6 weeks for a commission.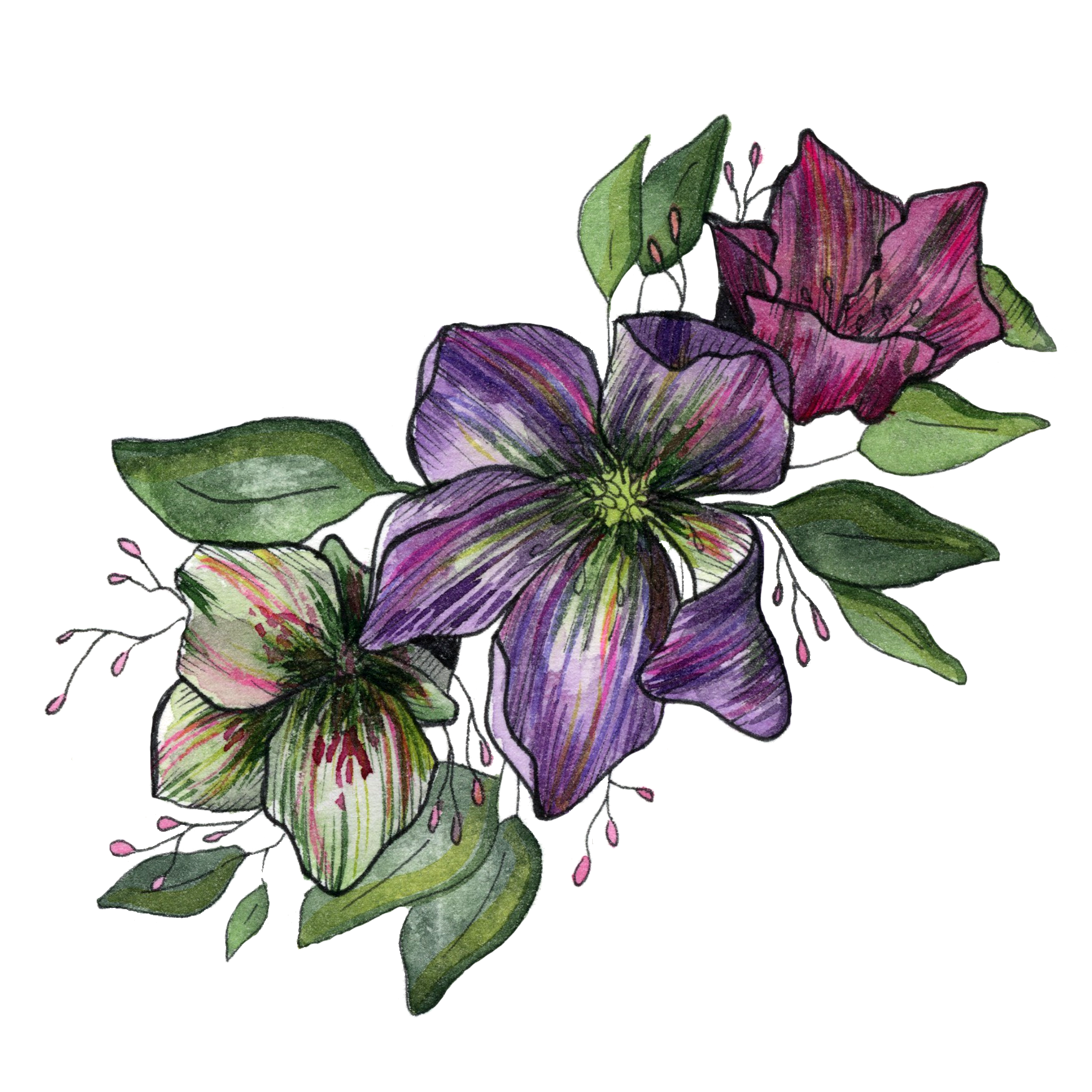 © Jenelle Kappe Photography
If having watercolor elements in advance of your wedding is something you're interested in, I can also paint custom wedding watercolor graphics for you to use on invitations, thank-you notes, save-the-dates, wedding favors, etc. 
Use the contact form on this page to tell me a little bit about what you'd like to see for your own wedding and I'll be in touch! 
Please note: I do not print stationery or do calligraphy.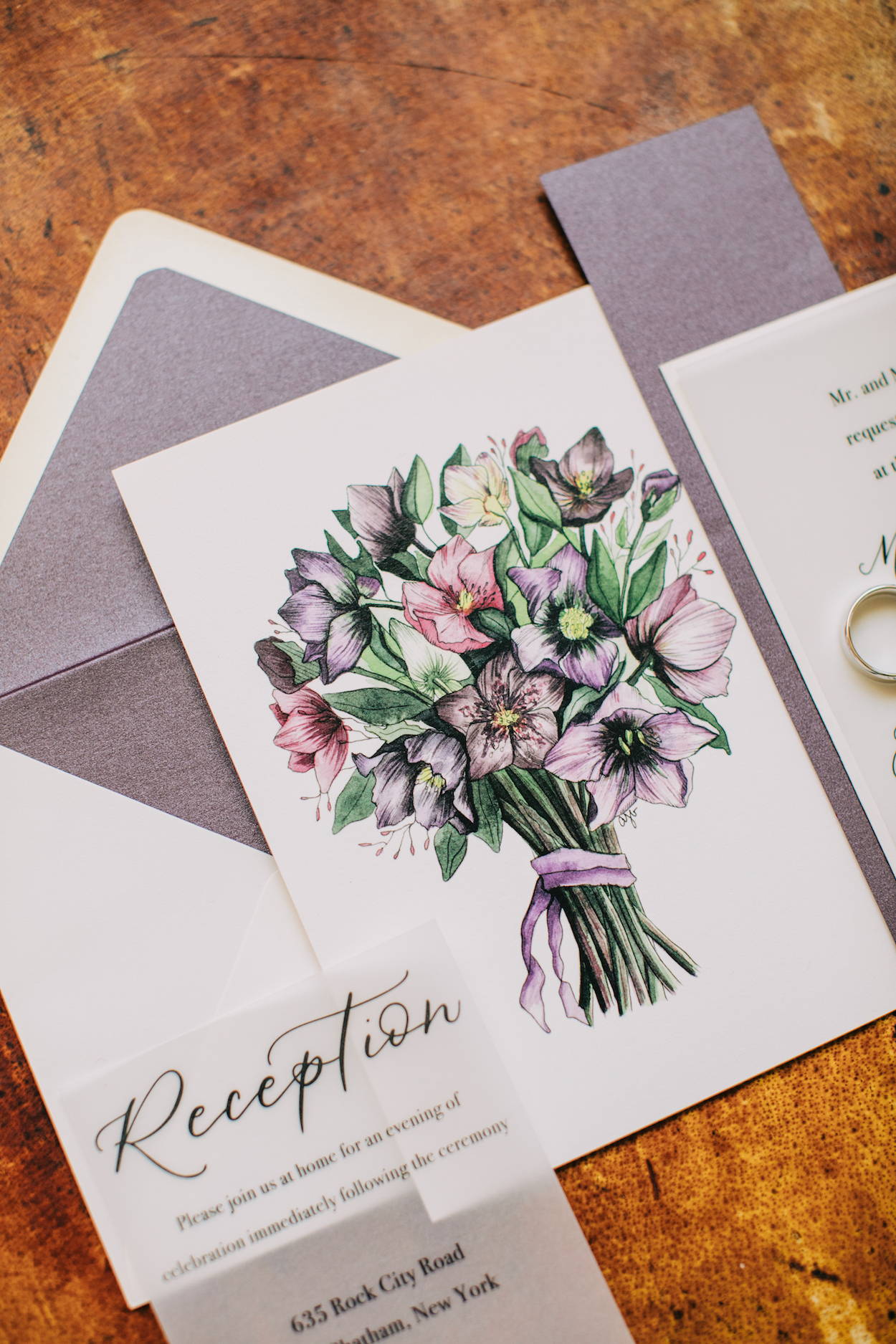 © Jenelle Kappe Photography
Suggested Sizes in Inches
8x10 : $200
9x12 : $ 300
11x14 : $350
12x16 : $ 525
16x20 : $ 650
18x24 : $ 950
22x30 : $ 1500
28x40 : $ 2000
40x60 : $ 3000
Professional photos on this page were taken by Jenelle Kappe Photography. You can find more of her work on Instagram: @jenelleKappephoto or FaceBook: Jenelle Kappe Photography