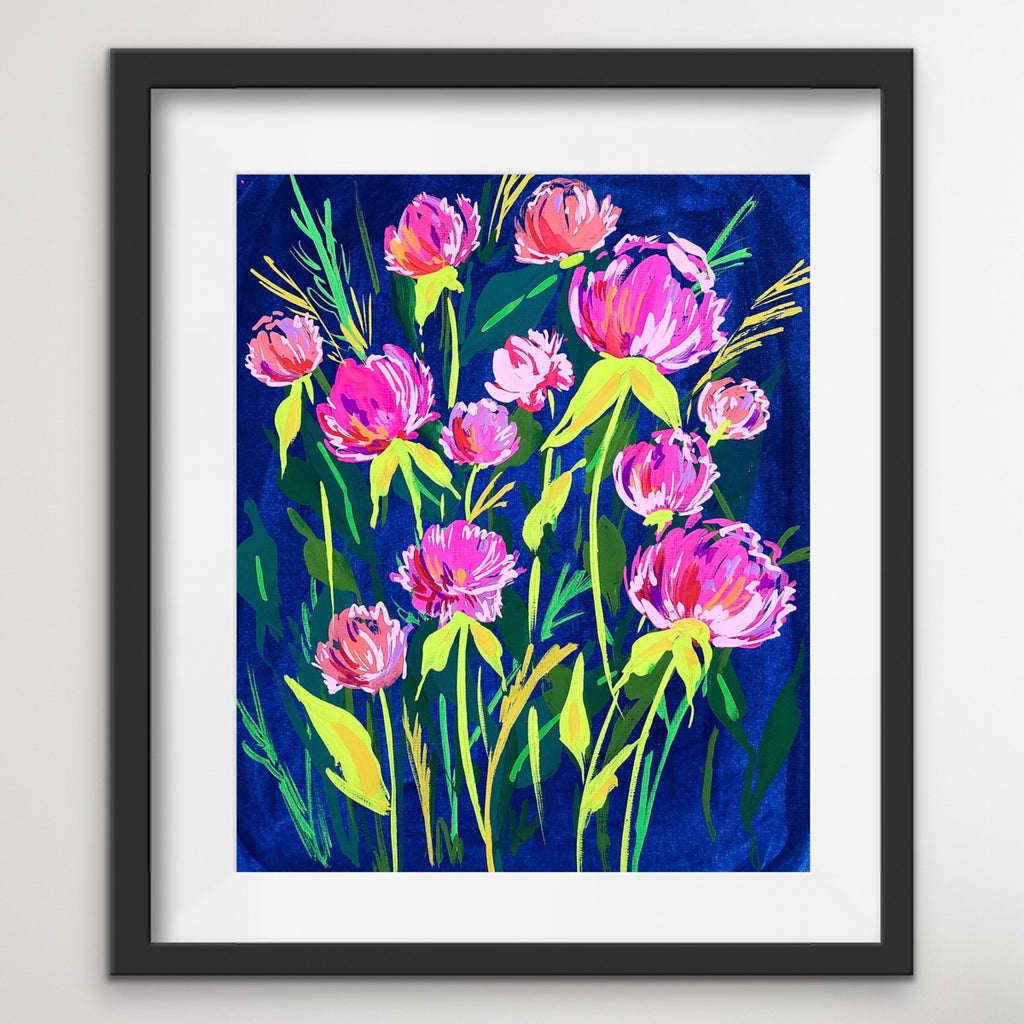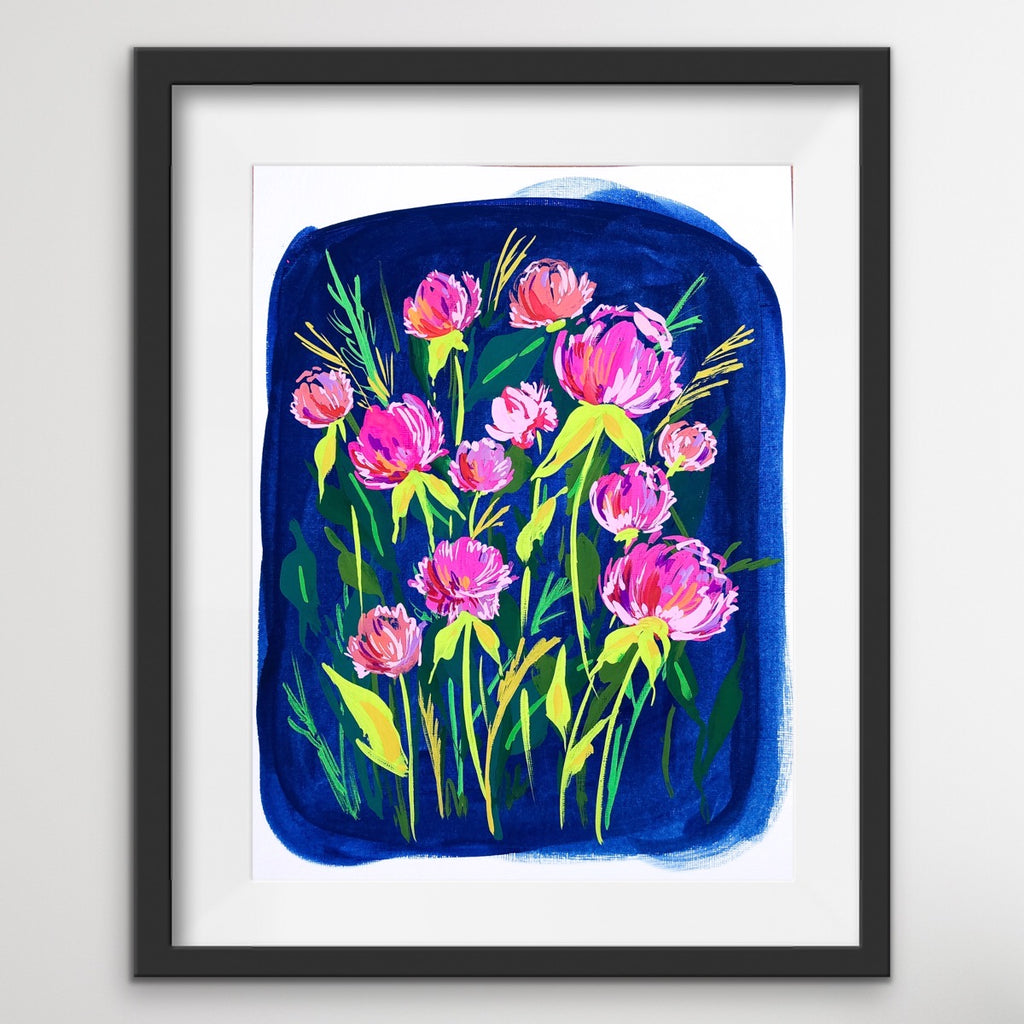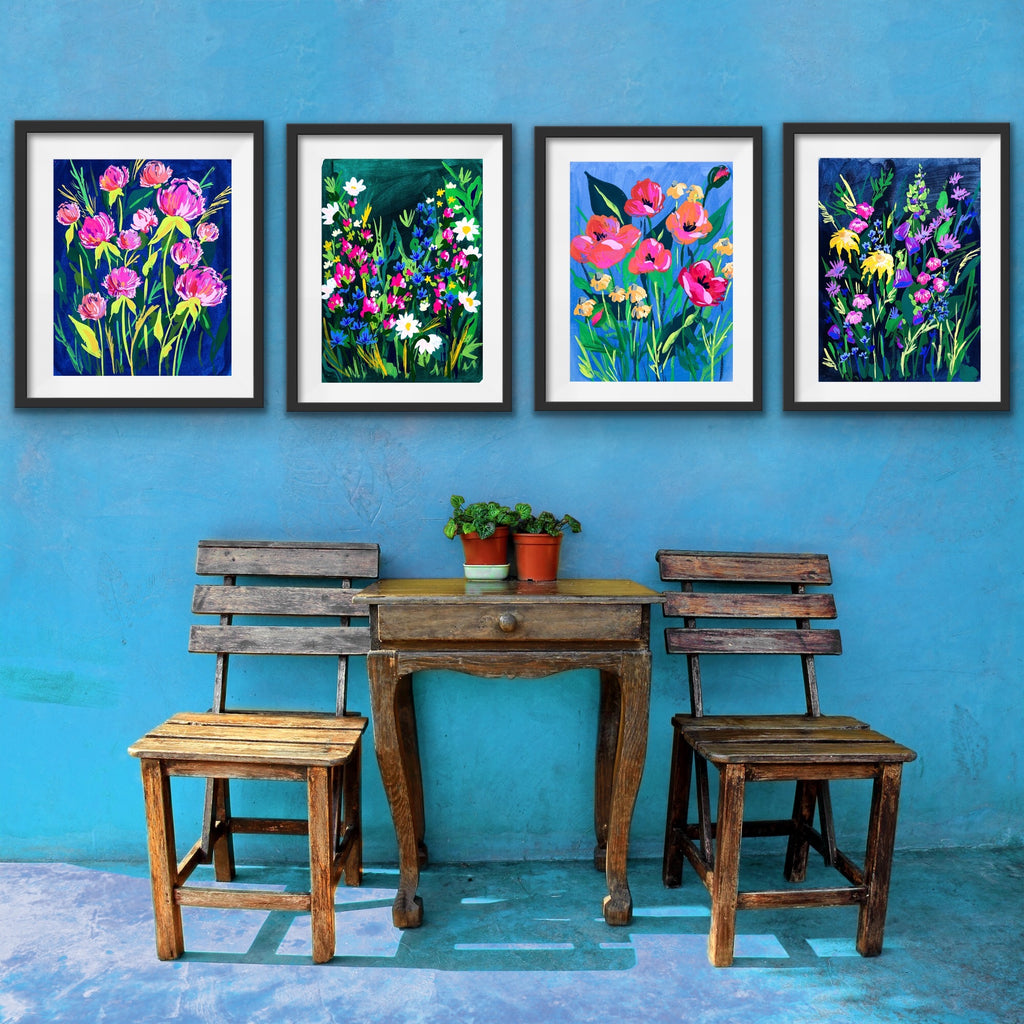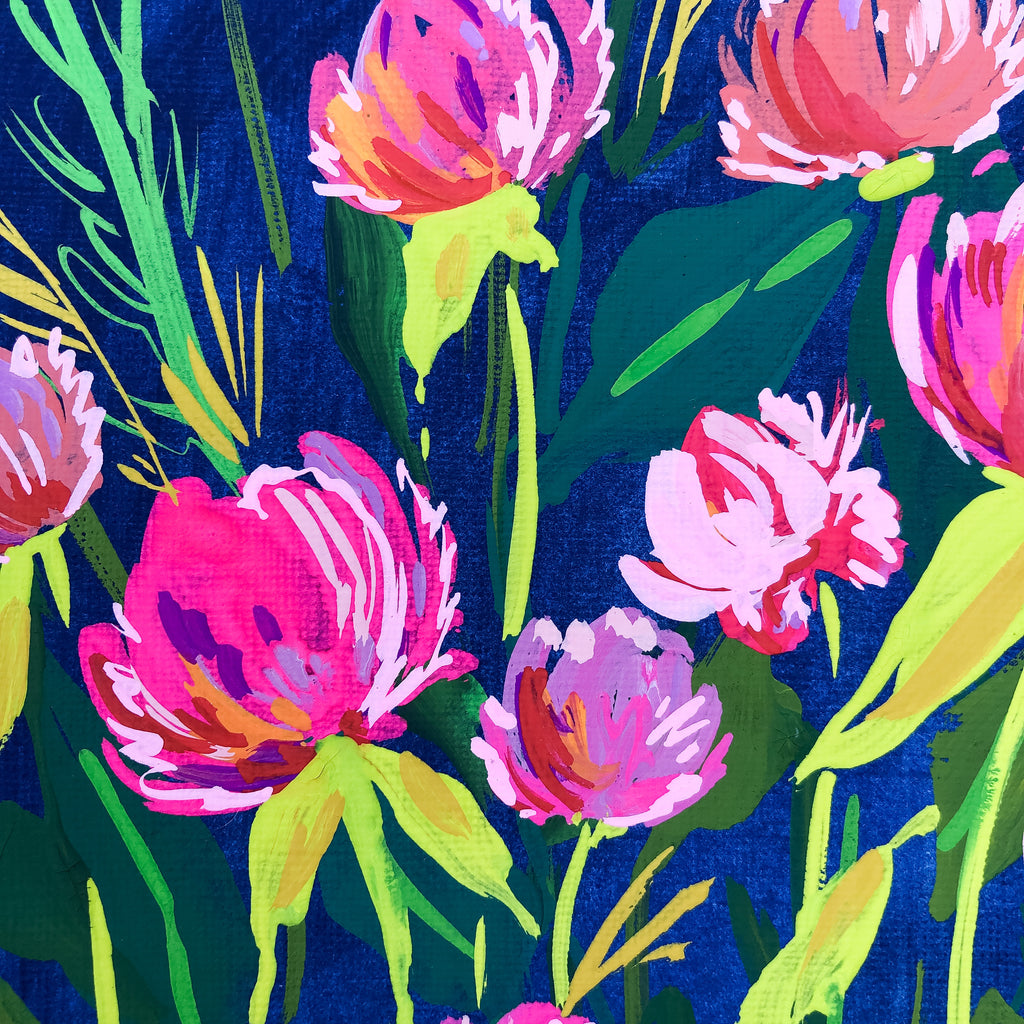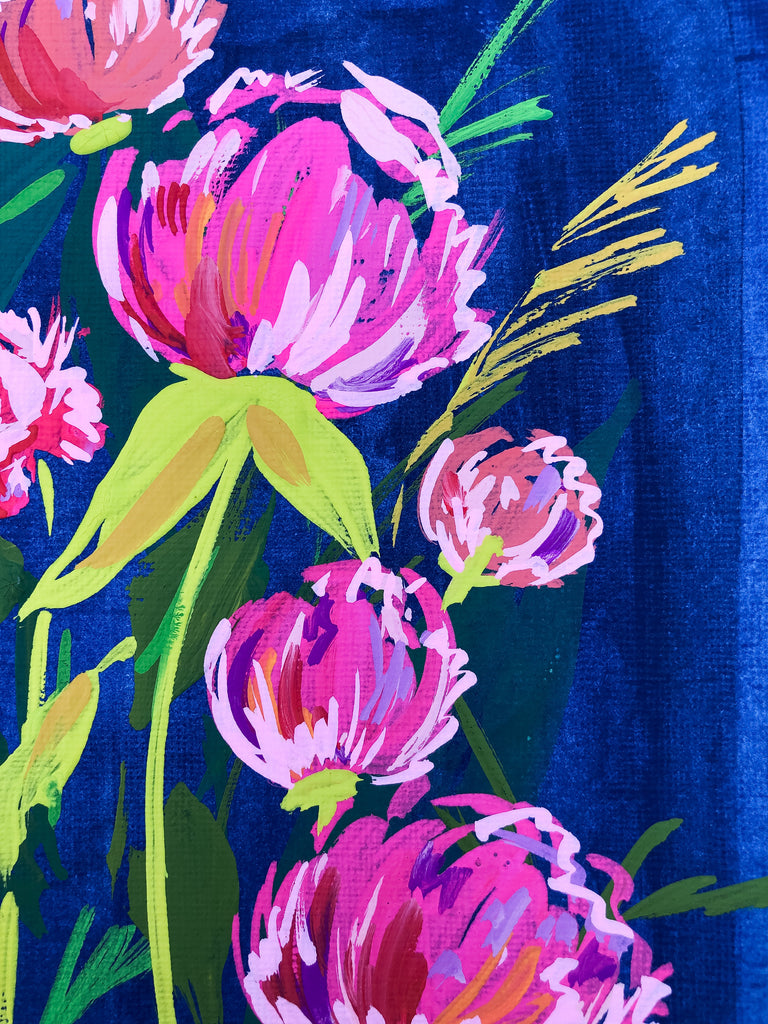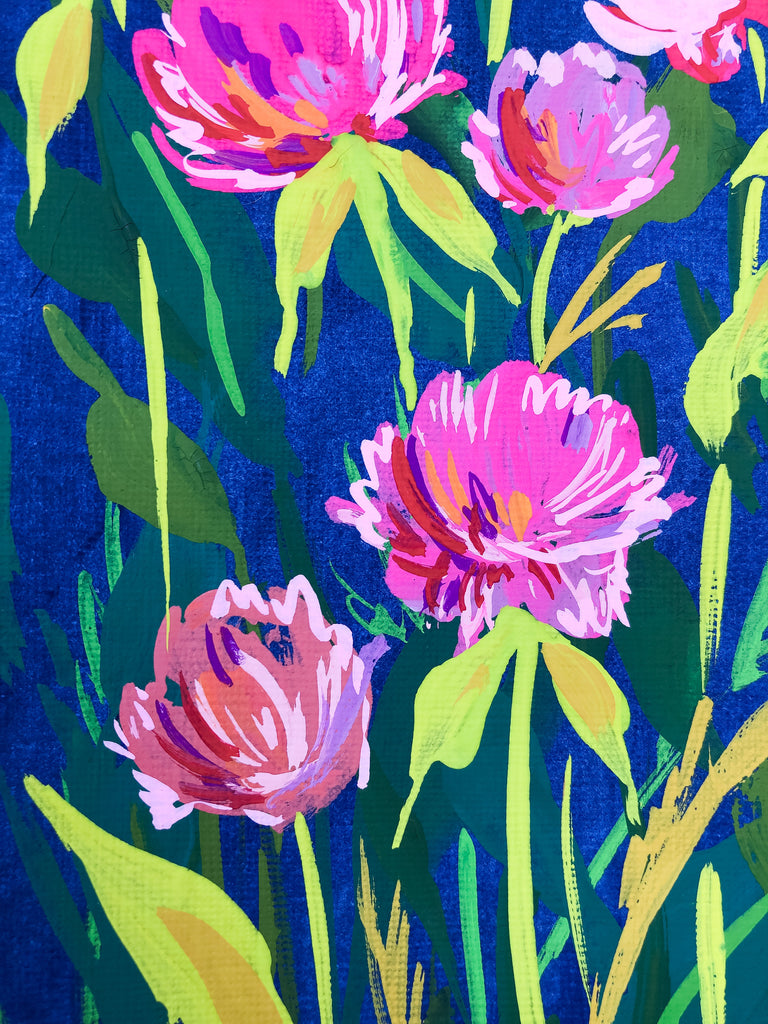 Neon Pink Peonies on a Dark Blue Background
Neon Pink Peonies on a Dark Blue Background
This is one of a series of paintings I did inspired by the many different shapes of wildflowers and because I fell in love with the way the bright wildflowers burst off the dark background. 
This painting features bright, bright pink peonies blooming against a navy blue background. Make sure you check out the other dark-background wildflower paintings in this series and flip through the product photos to see how they look all together. 
Paper size: 9"x12" (see the photos to see how this painting looks with the raw edges exposed or matted to show only the painting).  
This painting is part of the August 2020 collection "Gilded Florals" which was inspired by a desire to find and create something beautiful in the midst of a challenging year.
Thank you so much for your interest in and support of my work. I am so lucky to have great collectors to send my artwork to, and I love it when someone connects with my art and wants to create a home for it. Thank you! 
This painting is unframed. Many paintings in the Gilded Florals collection feature a raw-edged painted background. The size given is the size of the paper, but the paintings can each be framed to include or exclude the raw edges according to your preference. You can see examples of the different styles in the photos. 
If you purchase more than one painting, the shipping costs will be combined the the remainder refunded to you. If you are in the Columbia County/NY region, you can opt for local pickup and $0 shipping by entering LOCALPICKUP at checkout.