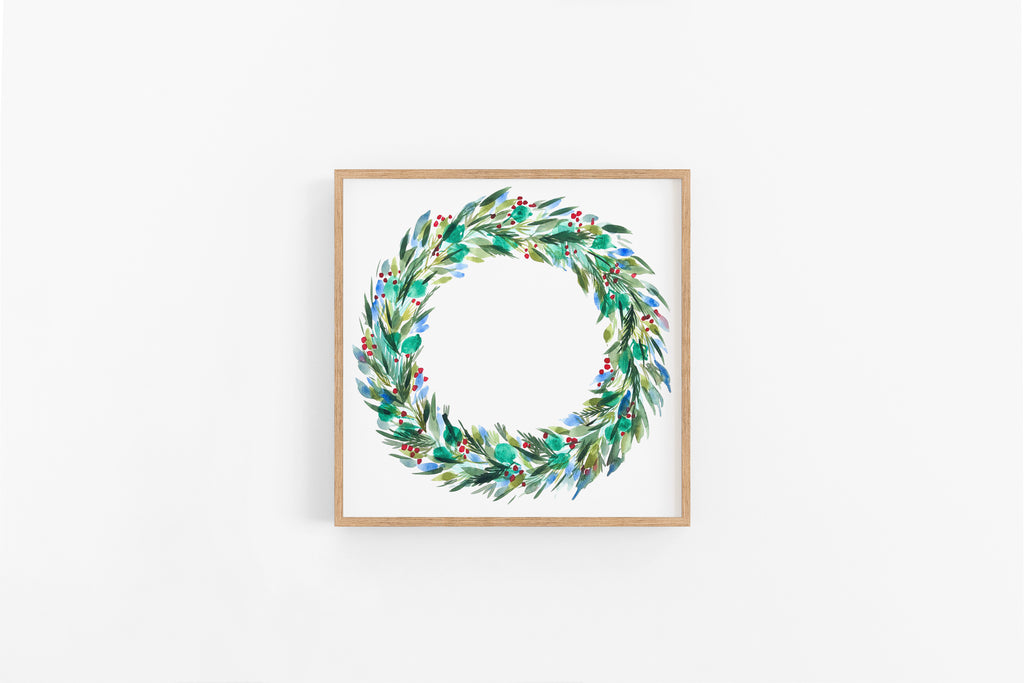 Holiday Wreath : A Thrill of Hope
Holiday Wreath : A Thrill of Hope
Welcome to "A Thrill of Hope"--my new collection of winter-themed paintings. These paintings have been crafted with simplicity and joy to represent the best of this time of year.
Whether you're interested in gifting a thoughtful, one-of-a-kind painting to a loved one this year, or you'd like to collect beautiful artwork for your own home, these paintings were created to bring a sense of warmth and coziness to any surroundings.
Frame not included, paintings will ship December 1. 
"Holiday Wreath" is an original watercolor painting measuring approximately 18"x18"