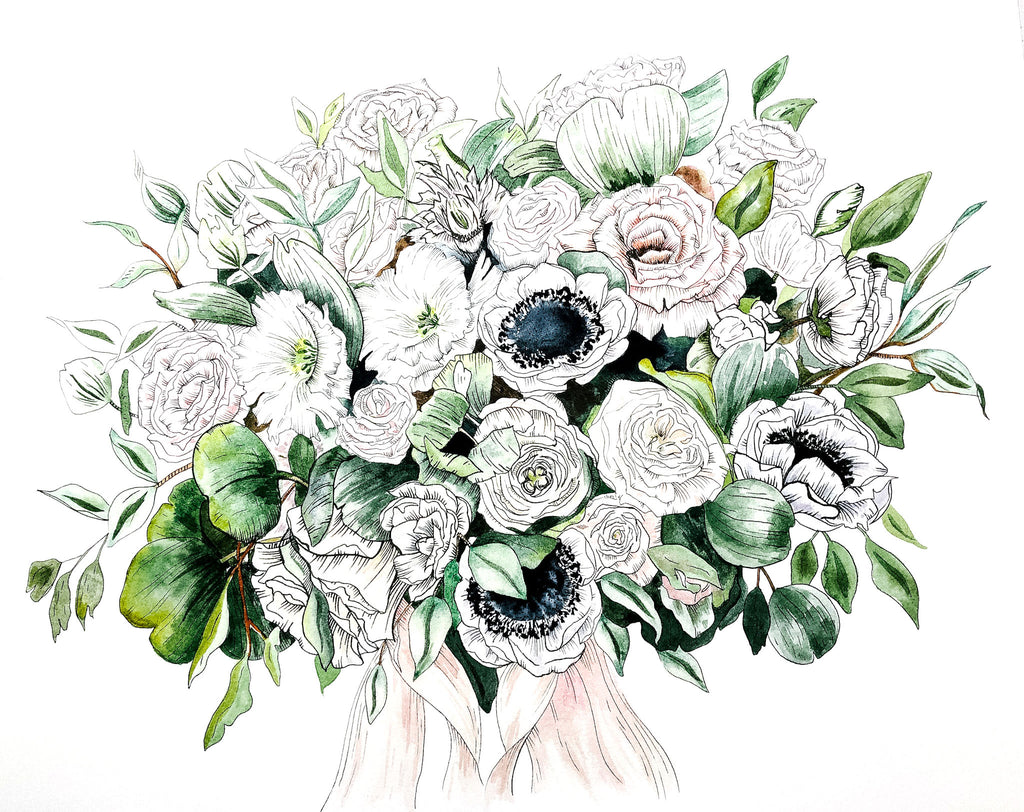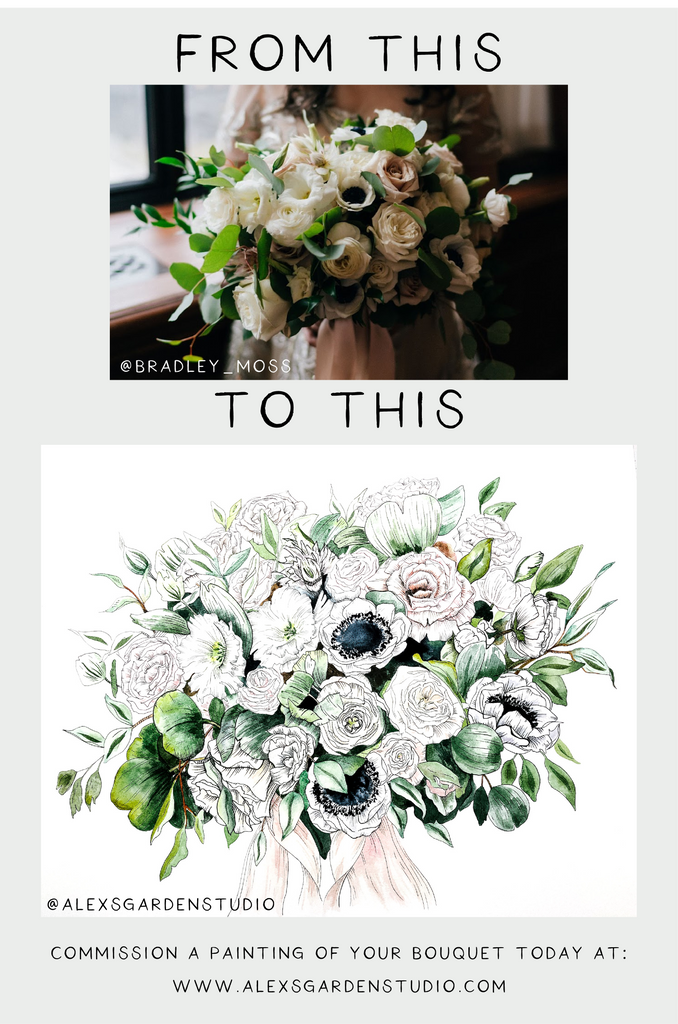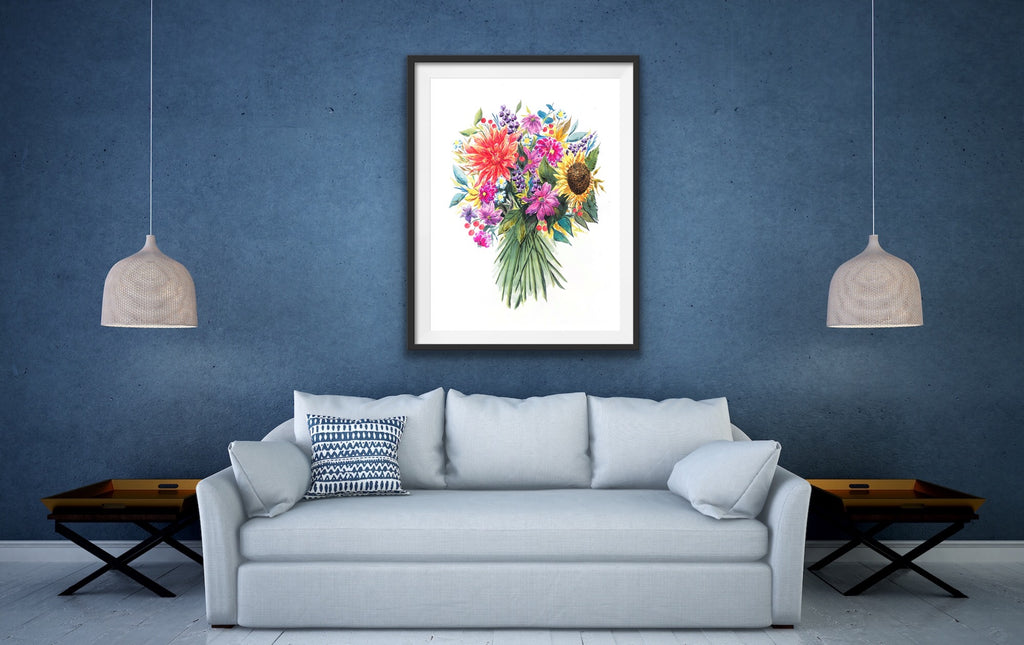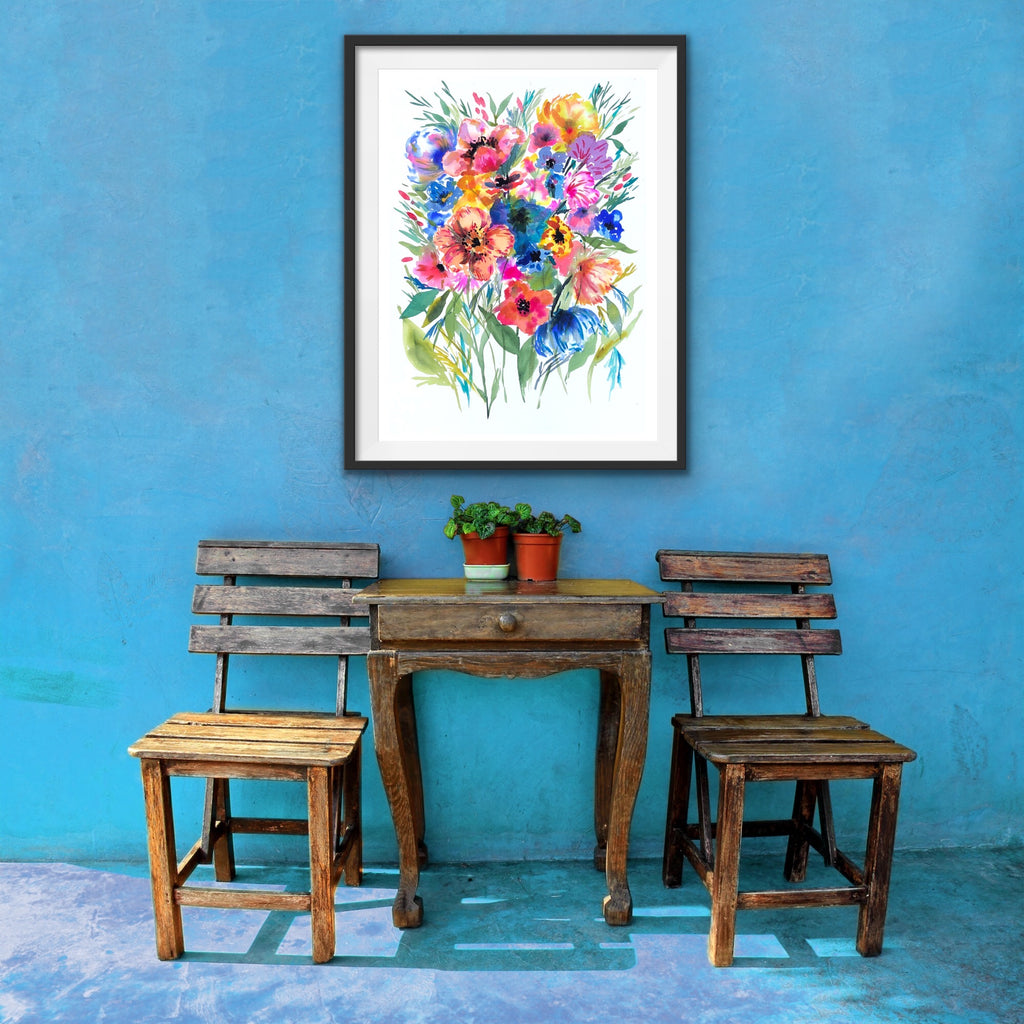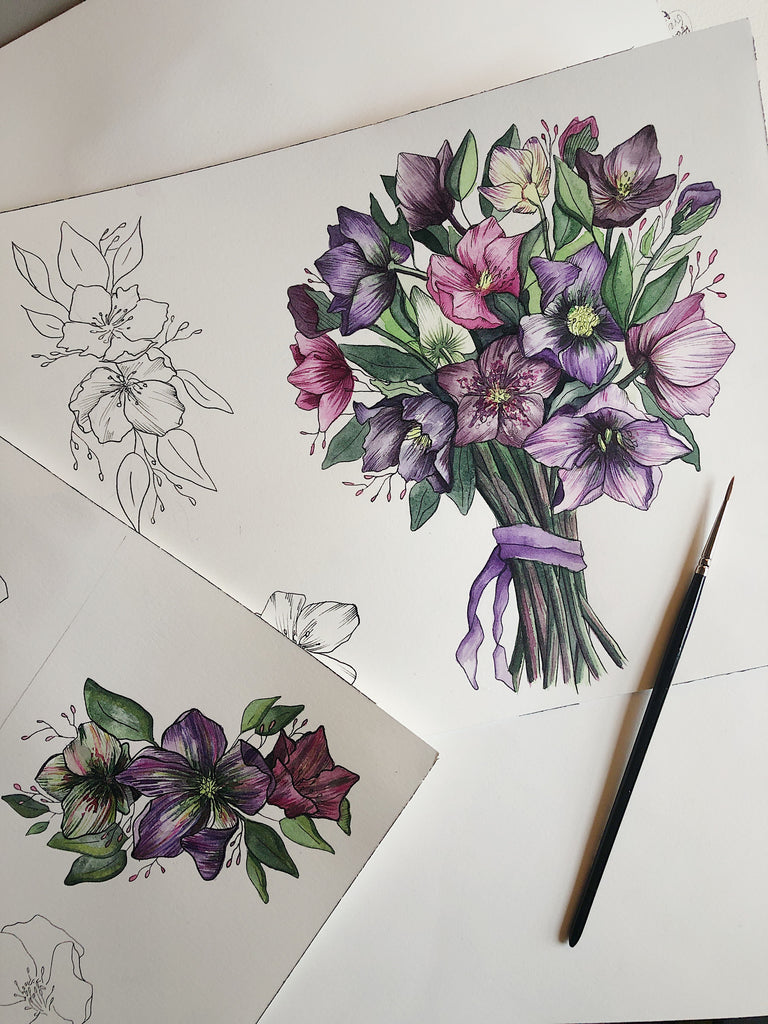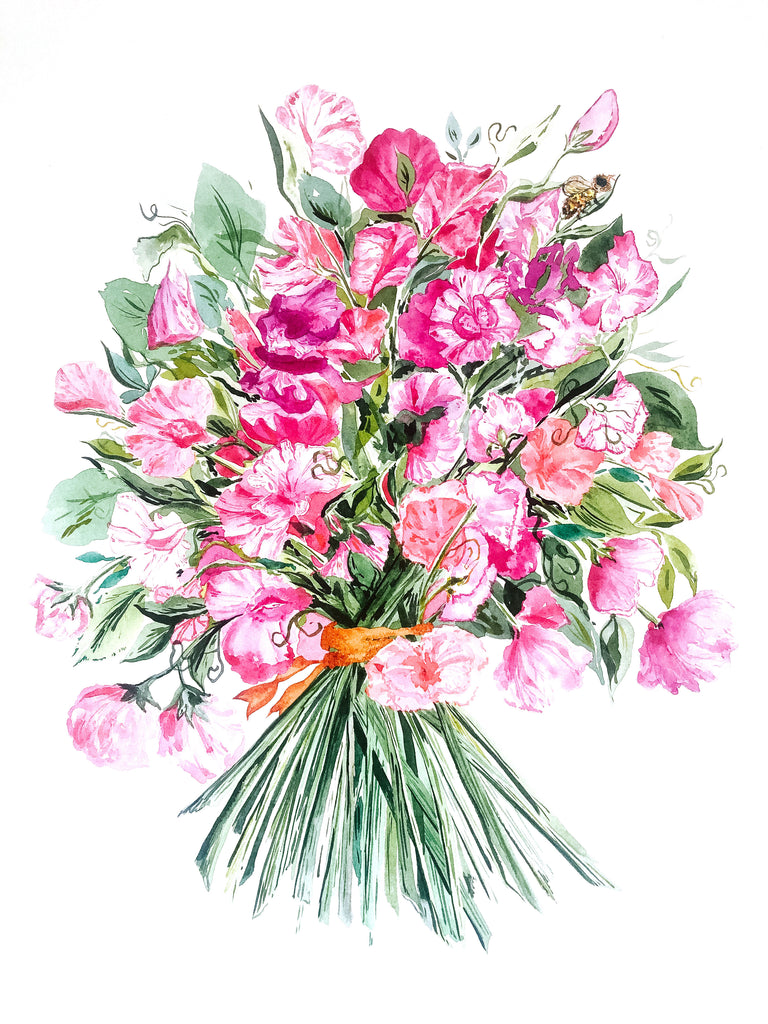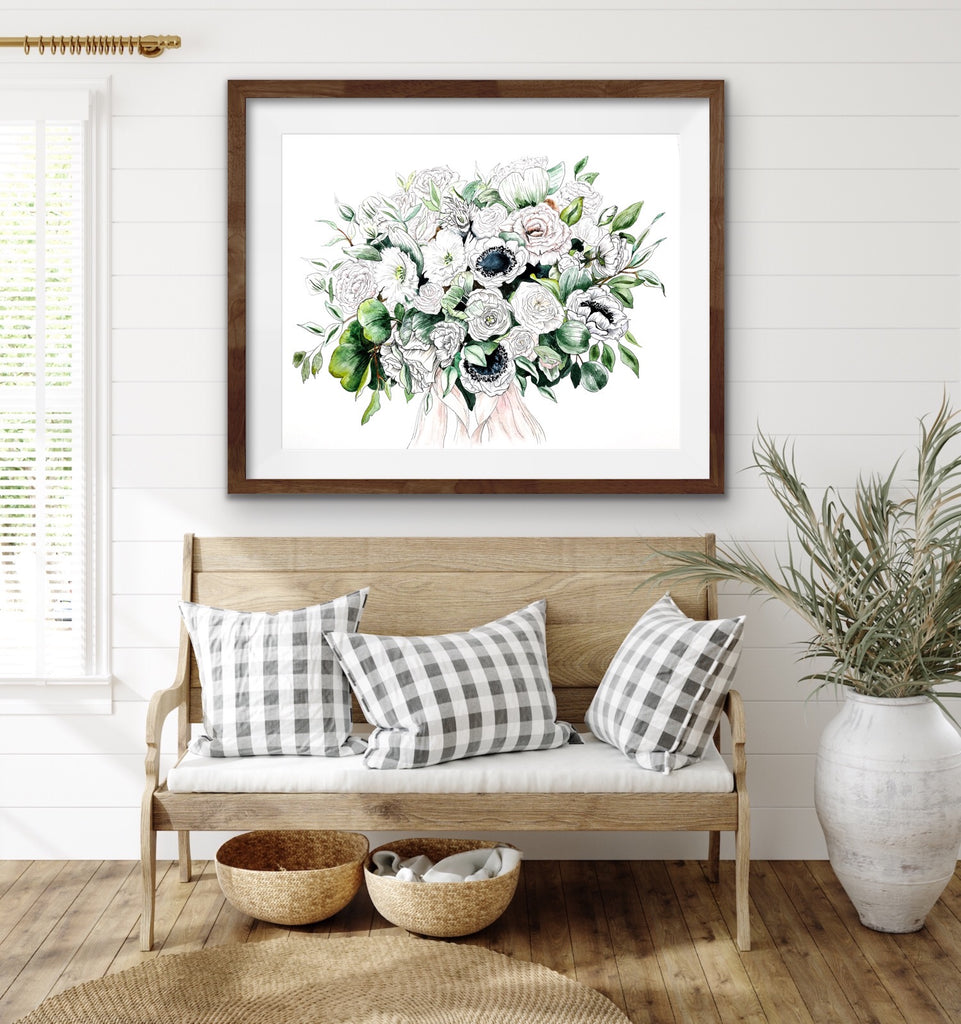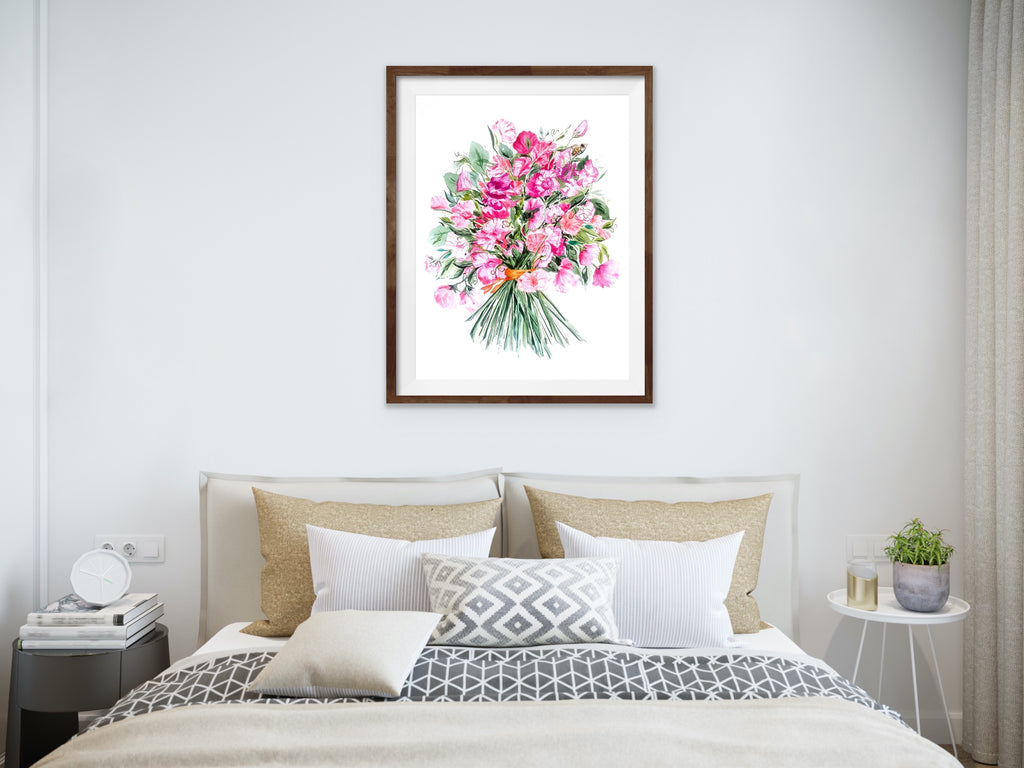 Custom Wedding Bouquet Watercolor Painting
Custom Wedding Bouquet Watercolor Painting
Wedding Bouquet Paintings
You put so much thought and time into having the perfect flowers for your wedding day…don't you wish they could last forever? 
A custom bouquet painting ensures that the memory and beauty of your wedding florals live on long after the flowers have faded.
These gorgeous paintings are a wonderful way to commemorate one of the most important days of your life or to give a thoughtful keepsake to a wife, daughter, or loved one. Custom watercolor artwork can also be used as artistic elements on your invitation and stationery suite.
So...how does the process work? 

First, you choose which style you prefer. Looser watercolor or the tighter ink-and-watercolor look?  Then, choose the size you'd like to commission. Most clients wish they'd gone a little bigger once they see the final, beautiful painting, so my recommendation is to commission the largest size you can afford. After that, you send me photos and I sketch some compositions and ideas and get to work. I have a whole blog series and you can read all about the process by following the links below: 
You can read all about the entire artistic process by clicking here. 
You can read my top tips for commissioning a bouquet by clicking here.
You can read a Q&A and testimonial with a client by clicking here. 
Available in a wide variety of sizes and prices, wedding commissions typically take 4-6 weeks to complete, but please let me know if you need your bouquet painting by a certain date and I'll do everything I can to accommodate you. You can also pre-order your commissioned bouquet in advance of the wedding.
Please scroll down for more info on how the commissioning process works and to see the price list, to get in touch, or to read about commissioning watercolor artwork for your stationery suite. 
If having watercolor elements in advance of your wedding is something you're interested in, I can also paint custom wedding watercolor graphics for you to use on invitations, thank-you notes, save-the-dates, wedding favors, etc. 
Use the contact form on this page to tell me a little bit about what you'd like to see for your own wedding and I'll be in touch! 

Please note: I do not print stationery or do calligraphy.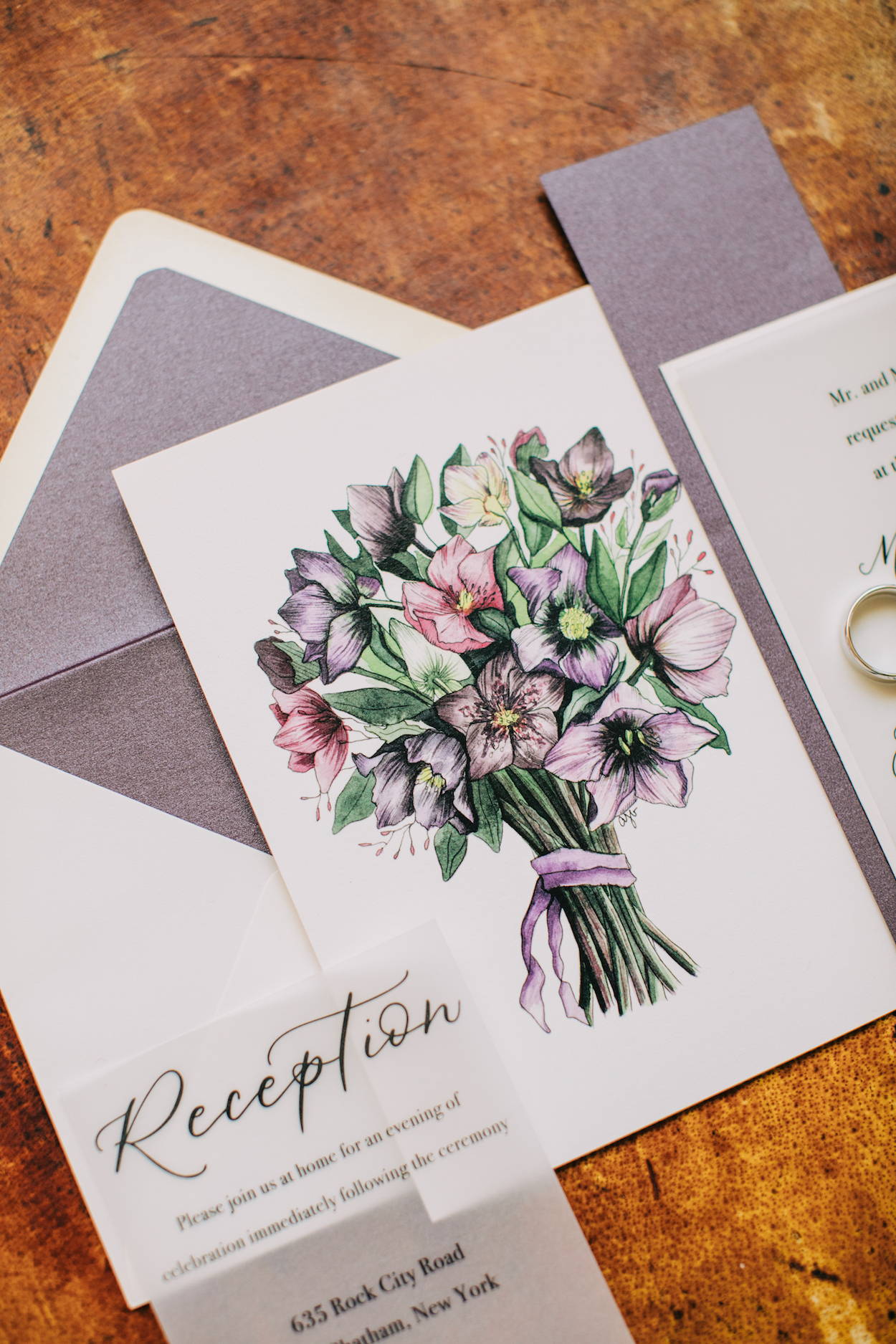 © Jenelle Kappe Photography You can find more of her work on Instagram: @jenelleKappephoto or FaceBook: Jenelle Kappe Photography